Essex Steps Service Tutor Refresher
In order to maintain your accreditation to deliver Steps within your own setting, it is a requirement to undertake an annual refresher training session.
£135 per delegate.
The dates for the next Step On Tutor refresher sessions are:
19th November 2019 – Bocking
17th December 2019 – Colchester/Clacton
22nd January 2020 – Wickford
25th February 2020 – Bocking
24th March 2020 – Colchester/Clacton
28th April 2020 – Wickford
9th June 2020 – Bocking
7th July 2020 – Colchester/Clacton
If you are interested in booking a place then please complete our booking form and return it to essexsteps@esset.org.uk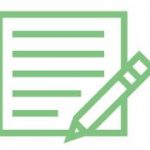 Please click on the image to download the booking form.